If you are interested in learning how to couple piezoelectric, structural vibration, and heat transfer phenomena in a model, then tune into this webinar featuring guest speaker Kyle Koppenhoefer from AltaSim Technologies.
The heating of a structure that vibrates because of excitation from a piezoelectric ceramic represents a multiphysics phenomenon that, if not addressed, may damage the structure or change its vibrational characteristics. Multiphysics modeling can be used to help design this type of vibrating structure by taking into account the strong coupling between the piezoelectric transducer, the structural vibration, and the heating due to thermoelastic damping.
A fully coupled piezoelectric, structural vibration, and heat transfer analysis of a structure will be demonstrated live using the COMSOL Multiphysics® software. Simulation results used to predict the temperature distribution in the device and the effect of heating on the resonance frequency of the structure will also be discussed. You can ask questions at the end of the webinar during the Q&A session.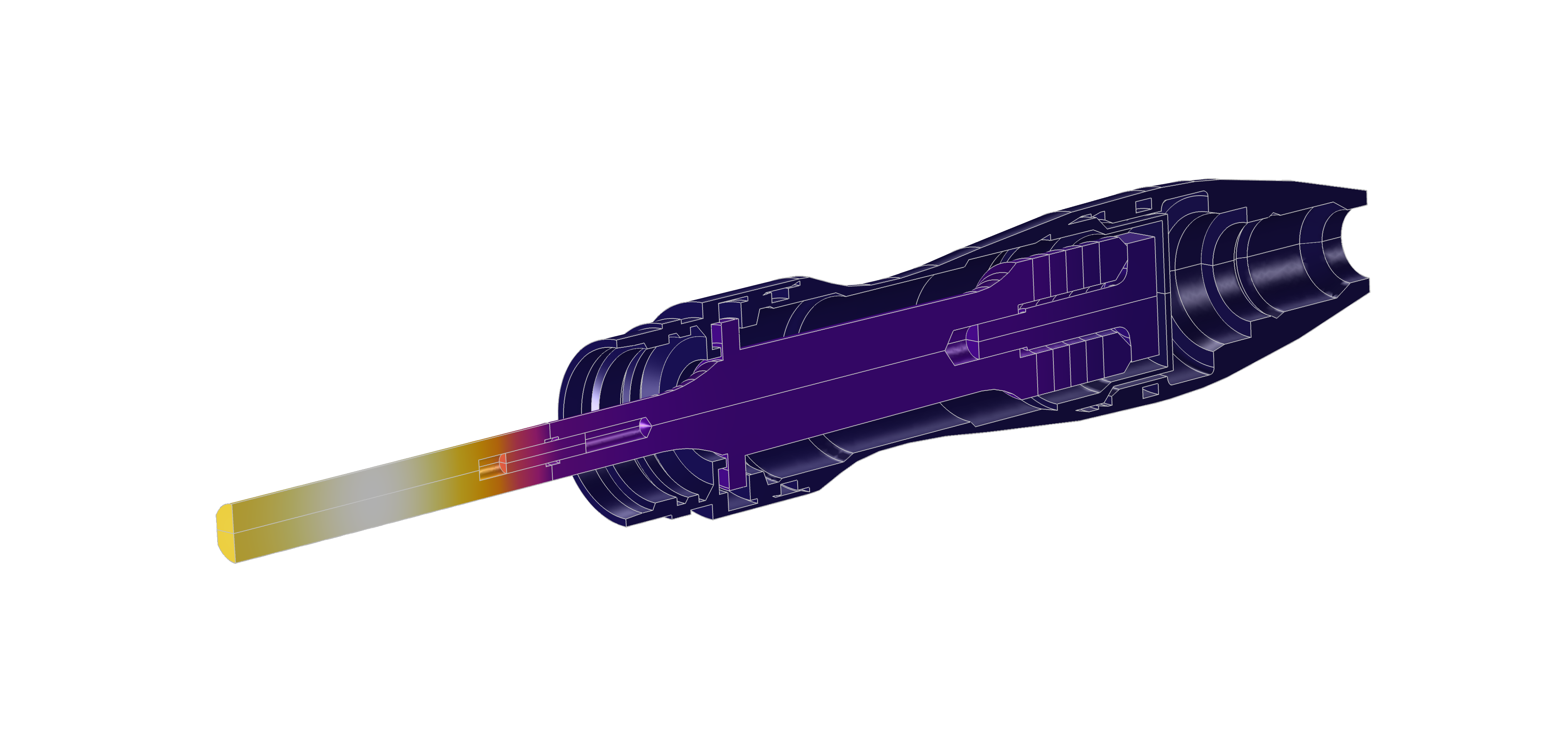 Heating of a medical device due to vibrations induced by a piezoelectric transducer.
PRESENTERS:

Kyle Koppenhoefer, AltaSim Technologies
Kyle Koppenhoefer has been one of the principals and leaders at AltaSim Technologies for 15 years. He works with customers to identify how computational analysis can be used to further develop their products and manufacturing processes. Prior to cofounding AltaSim, Kyle worked for the Department of Defense and the Edison Welding Institute. He holds a PhD in civil engineering from the University of Illinois.

Chandan Kumar, COMSOL
Chandan Kumar is an applications engineer specializing in structural mechanics and the analysis and design of microelectromechanical systems. He joined COMSOL in 2009. He earned his PhD from Penn State University, where he studied the dynamics of the self-assembly of semiconductor quantum dots. He is a senior member of IEEE.
Attendance is free. To access the event please register.
NOTE: By registering for this webinar you understand and agree that IEEE Spectrum will share your contact information with the sponsors of this webinar and that both IEEE Spectrum and the sponsors may send email communications to you in the future.​