Model-Based Systems Engineering (MBSE) provides significant opportunities for improved productivity and quality. As this is a relatively new approach there are a limited number real projects to learn from. PTC has been helping leading organizations to successfully adopt MBSE, reducing the learning curve and making the most from productivity tools.
Andreas Korff, one of PTC's MBSE experts, will share his real world experiences in this webcast. He will present his most enlightening cases from PTC customers and how the challenges faced were addressed and solved.
Take just 40 minutes to hear Andreas take you through each case and how they link to MBSE success:
Collaborative MBSE; involving multiple stakeholders and engineering disciplines
Architected, modular MBSE for designing connected systems & MBSE supply chains
Model-based system product line engineering
System & software design for the Internet of Things
Product functionality simulation and improvement
PRESENTERS: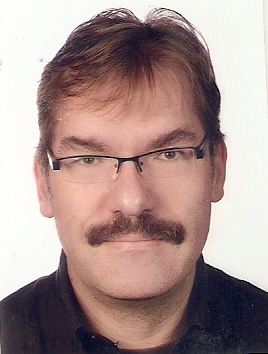 Andreas Korff has over 25 years of experience in the development of complex, real-time, safety- and mission-critical systems. Within PTC, his role as Director Business Development for MBSE involves him in the successful coordination of market trends, customer needs and the capabilities of PTC products and staff about model-based systems and software development in EMEA. He is one of the lead authors or the PTC Integrity Process Perspective, a norms-based process combining model-based systems and software engineering with strategies for product line engineering and the controlled distribution and publication of reusable assets. After his diploma in Computer Science in 1991, he started developing aerospace and automation software and systems in several roles as tester, developer and in project management. Within Artisan Software Tools and Atego, he worked as Principal Consultant, Product Manager and Chief Consulting Engineer. Being member of OMG, PRoSTEP, GI, GfSE and INCOSE, he has written numerous articles, submissions and book contributions about UML, SysML, product line engineering and modelling methodologies. He is author of the book "Modellierung von eingebetteten Systemen mit UML und SysML", released in June 2008. Within the Object Management Group, he contributes to several Revision Task Forces, like for OMG SysML.
Dexter Johnson is the author of IEEE Spectrum's online blog The Nanoclast. He has researched and written reports and analysis in the areas of nanotechnology, sensors, IT, advanced manufacturing and economic trends within a number of different industries.
Attendees of this IEEE Spectrum webinar have the opportunity to earn PDHs or Continuing Education Certificates! To request your certificate you will need to get a code. Once you have registered and viewed the webinar send a request to gs-webinarteam@ieeeglobalspec.com for a webinar code. To request your certificate complete the form here: https://fs25.formsite.com/ieeevcep/form112/index.html
Attendance is free. To access the event please register.
NOTE: By registering for this webinar you understand and agree that IEEE Spectrum will share your contact information with the sponsors of this webinar and that both IEEE Spectrum and the sponsors may send email communications to you in the future.​
Please contact gs-webinarteam@ieeeglobalspec.com if you have questions