With lives at stake, patient safety is of the upmost importance. As such, the industry faces heavy regulations. Compliance is so critical that if medical device companies do not adhere to FDA, EU and other worldwide standards and regulations, they will not be profitable. However, so much time, effort, and cost goes into compliance documentation, it takes efforts away from innovating and ensuring high quality products.
On the other hand, medical device companies who adopt practices focused on high quality devices can expect greater patient satisfaction, improved competitiveness, and higher profits.
Michelle Boucher, Vice President of Research for Tech-Clarity will review
Current industry trends in the medical device industry.
How medical device companies should use these trends to improve competitiveness and profitability.
The Case for Quality and how manufacturers can effectively bridge current gaps.
How manufacturers should respond to stringent regulations from the FDA or the European and global standards and regulations authorities.
Ms Boucher´s guest on the webcast Mr. Sri Tupil, VP Software Quality Eng. & Program Management, Fresenius Medical Care, will give insight on how Fresenius responds to current trends to improve business. You will learn how Fresenius addresses the case for quality to improve their competitiveness and profitability and how they develop products to adhere to FDA and global regulations.
PRESENTERS: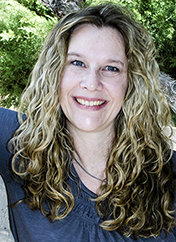 Michelle Boucher is the Vice President of Research for Tech-Clarity. Michelle has spent over 20 years in various roles in engineering, marketing, management, and as an analyst. She has broad experience with topics such as product design, simulation, systems engineering, mechatronics, embedded systems, PCB design, improving product performance, process improvement, and mass customization. Ms. Boucher is an experienced researcher and author and has benchmarked over 7000 product development professionals and published over 90 reports on product development best practices. She focuses on helping companies manage the complexity of today's products, markets, design environments, and value chains to achieve higher profitability.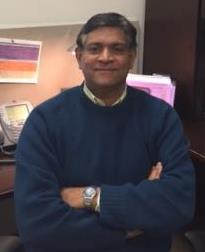 Sri Tupil is the Vice President of Software Quality Engineering and Program Management Office at Fresenius Medical Care, North America. In his current role, Sri is responsible for architecting and implementing a Networked Quality Solution (NQS) to provide an integrated platform that includes solutions that support activities from concept to commercialization.
Sri has over 25 years of experience in the medical device industry and has developed disposables, implantable and imaging devices at leading medical device manufactures such as Boston Scientific, Medtronic, C R Bard etc. He has graduate degrees in Chemistry, Materials Engineering from Drexel University and an MBA from Boston University.
MODERATOR:
Dexter Johnson is the author of IEEE Spectrum's online blog The Nanoclast. He has researched and written reports and analysis in the areas of nanotechnology, sensors, IT, advanced manufacturing and economic trends within a number of different industries.
Attendees of this IEEE Spectrum webinar have the opportunity to earn PDHs or Continuing Education Certificates! To request your certificate you will need to get a code. Once you have registered and viewed the webinar send a request to gs-webinarteam@ieeeglobalspec.com for a webinar code. To request your certificate complete the form here: https://fs25.formsite.com/ieeevcep/form112/index.html
Attendance is free. To access the event please register.
NOTE: By registering for this webinar you understand and agree that IEEE Spectrum will share your contact information with the sponsors of this webinar and that both IEEE Spectrum and the sponsors may send email communications to you in the future.​
Please contact gs-webinarteam@ieeeglobalspec.com if you have questions