Performing current vs. voltage characterization on devices and materials at very low current levels presents a unique set of measurement challenges. Normal measurement issues such as noise, transient signals and cabling and fixturing parasitics are much harder to solve when dealing with currents in the femtoamp range. In addition, many cutting-edge materials have extremely high resistances that conventional DMMs and source/measurement units (SMUs) cannot measure. In this seminar Keysight will explain the measurement techniques, tricks and tools necessary to measure currents down to 0.01 femtoamps and resistances up to 10 Peta Ohms with both high measurement confidence and repeatability.
PRESENTER: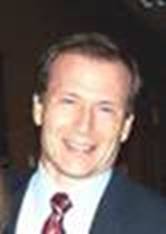 Alan Wadsworth, Marketing Brand Manager, Keysight
Alan Wadsworth is currently the Marketing Brand Manager for Keysight's semiconductor and power products. He has over 30 years of experience in the semiconductor industry in both design and test, and is the author of Keysight's Parametric Measurement Handbook, which contains comprehensive information on semiconductor parametric test and measurement techniques.

Alan joined Hewlett Packard in 1991 and worked for five years as the SRAM engineer in HP's Memory Technology Center. Previously, he worked as an integrated circuit designer at Signetics/Philips where he designed circuits in both bipolar and BiCMOS technologies. He holds a bachelors and masters degrees in electrical engineering from the Massachusetts Institute of Technology and an MBA from Santa Clara University.
Attendance is free. To access the event please register.
NOTE: By registering for this webinar you understand and agree that IEEE Spectrum will share your contact information with the sponsors of this webinar and that both IEEE Spectrum and the sponsors may send email communications to you in the future.​
Please contact gs-webinarteam@ieeeglobalspec.com if you have questions